400GBASE-SR16 과 MPO(MTP) 커넥터 및 배열방법
개발배경
• 400G Ethernet (1st generation) is likely to use a 16 lane 25 Gb/s electrical interface (in each direction).
– 16x25G most favoured electrical interface in a straw poll at 29th April 2014 Ethernet Alliance 400Gb/s Subcommittee meeting.
• Lowest cost, lowest power, PMDs tend to have a 1:1 mapping of electrical lanes to optical lane.
• Low initial volume for 400G MMF modules, probably dominated by breakout applications.
• 2x16 fibre connector: physical contact and expanded beam ferrules are in development.
–Is extension of existing technology* → low risk, easy spec creation
–Supports breakout to 4x 100G-SR4 → broad market potential
•MPO-16 standardization and development
–Progressing at pace suitable for P802.3bs
•Proposed lane assignment
–Is directly compatible with emerging MPO-16 standard
–Can be supported on legacy structured cabling without violating signal routing conventions or replacing permanent link cabling
–Can be easily supported on modulo-16 cabling
–Will drive modulo-16 cabling development → better solution

16X2 MPO(MTP)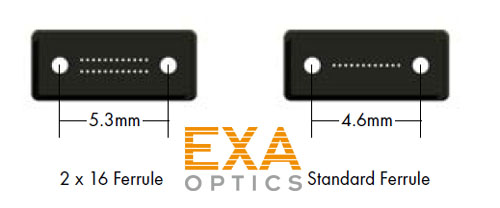 Polarity Types;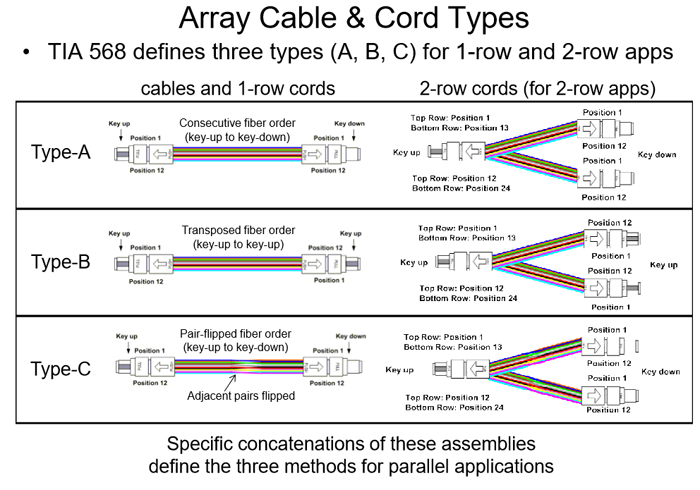 *엑사통신 02-716-3799