400G QSFP-DD 광모듈 소개
(QSFP DOUBLE DENSITY 8X PLUGGABLE TRANSCEIVER)
Features
Expands on the QSFP pluggable form factor, a widely adopted four-lane electrical interface
2×1 stacked integrated cage / connector(76 PIN)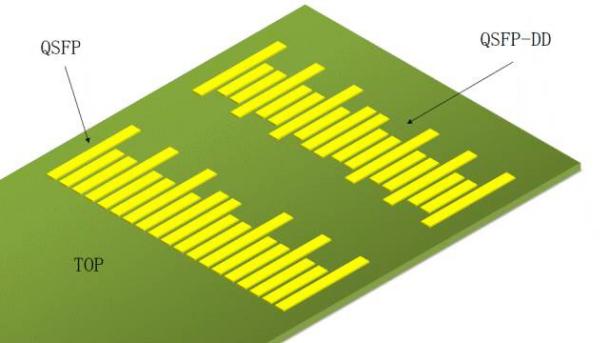 SMT connector and 1xN cage
Cage design optimizations and module case optimizations enable thermal support of at least 12w per module.

QSFP-DD electrical interfaces will employ eight lanes that operate up to 25 Gbps NRZ modulation or 50 Gbps PAM4 modulation,
providing solutions up to 200 Gbps or 400 Gbps aggregate
QSFP-DD can enable up to 14.4 Tbps aggregate bandwidth in a single switch slot.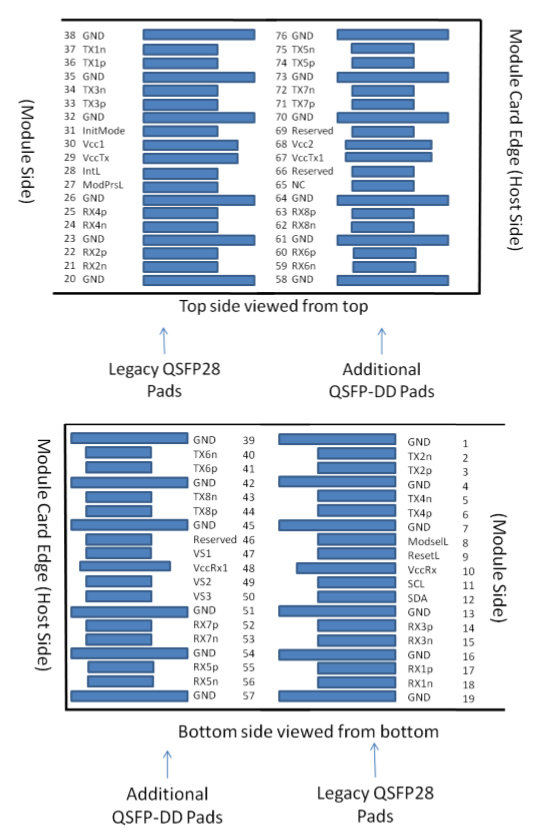 Benefits
By quadrupling aggregate switch bandwidth while maintaining port density,
QSFP-DD will support continuing growth in network bandwidth demand and datacenter traffic
Systems designed with QSFP-DD modules will be backwards compatible, allowing them
to support existing QSFP modules and provide flexibility for end users and system designers.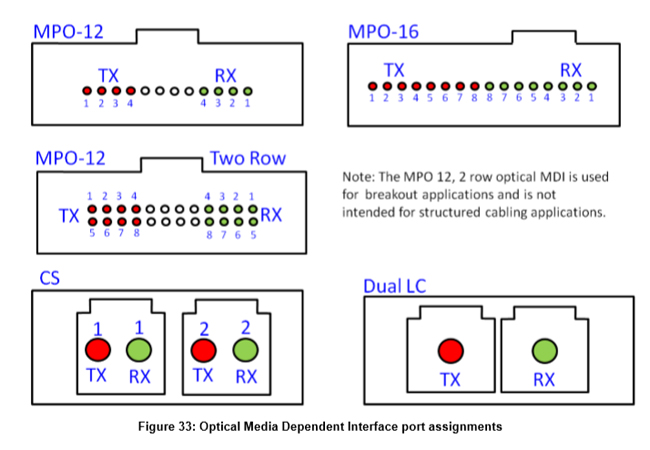 Summary
The QSFP-DD MSA Group is addressing the technical challenges of achieving a double-density interface and ensuring mechanical, electrical, thermal and signal-integrity interoperability for module components produced by different manufacturers

Collaboration through the MSA will enable faster implementation and easier operation of the QSFP-DD pluggable interface in networking equipment.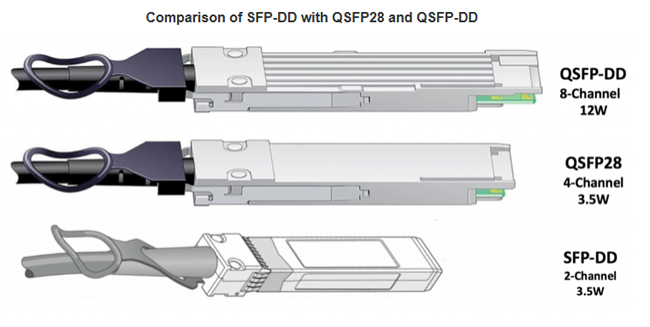 * 엑사통신 02-716-3799